Clothing swap parties are currently on the rage. If you are thrifty, like myself, you would definitely enjoy clothing swaps because they are an inexpensive (often free) way to get new clothes. They are also an eco-friendly way to update your wardrobe. You should definitely attend a clothing swap party or maybe even host a clothing swap party of your own! Here are some tips on how to host your own clothing swap.
---
---
1. Choose a theme
A good party always has a theme! Whether you decide to go with a specific color scheme or an actual party theme, guests will appreciate the fun and festive vibes.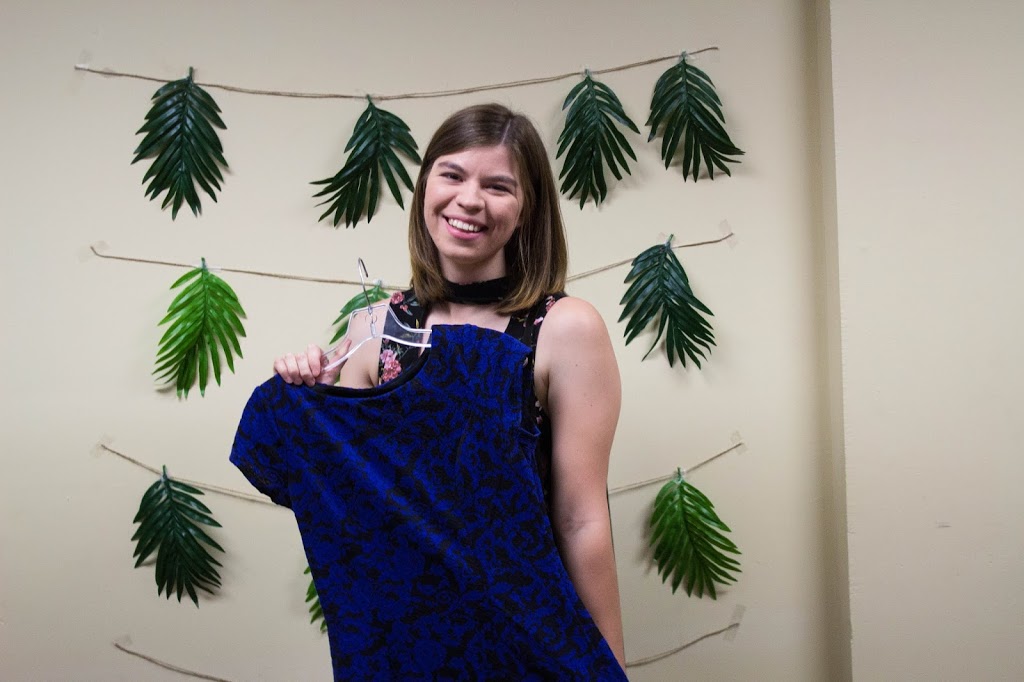 ---
2. Choose a venue
Pick a venue that you will be able to transform into a "swap" boutique. Make sure your venue is large enough to accommodate all of your guests. If you're looking for free venue options, your living room or backyard should work just fine!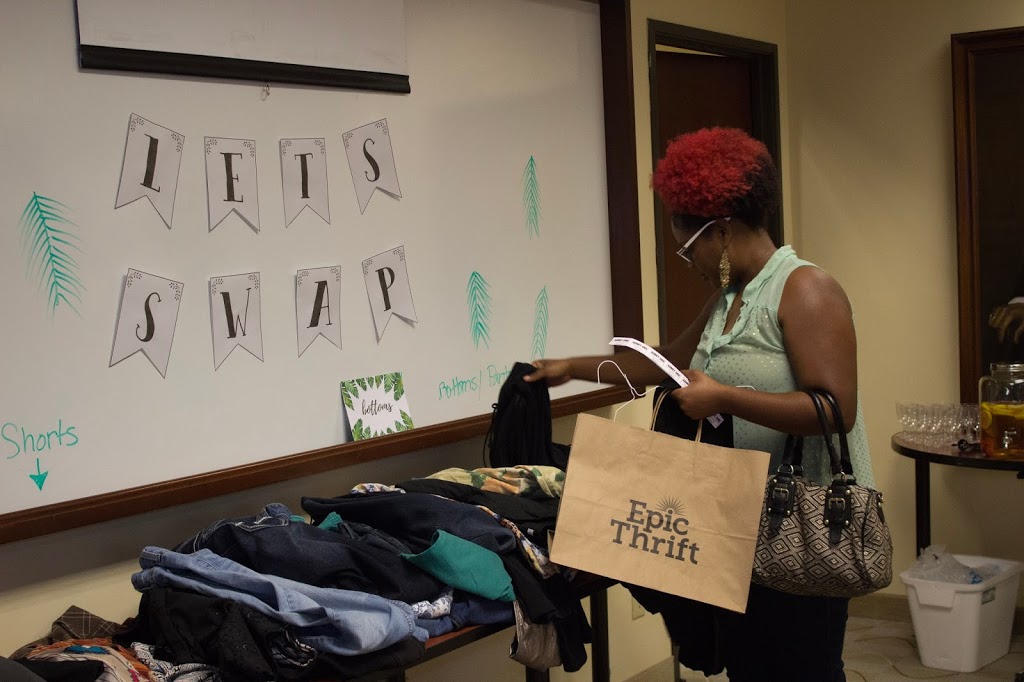 ---
3. Invite guests
Invite people (preferably your most stylish friends) to the party. A group of 8-20 should be manageable. Try to invite at least 3-4 people with similar sizes so that everyone has a fair chance to swap for something in their size.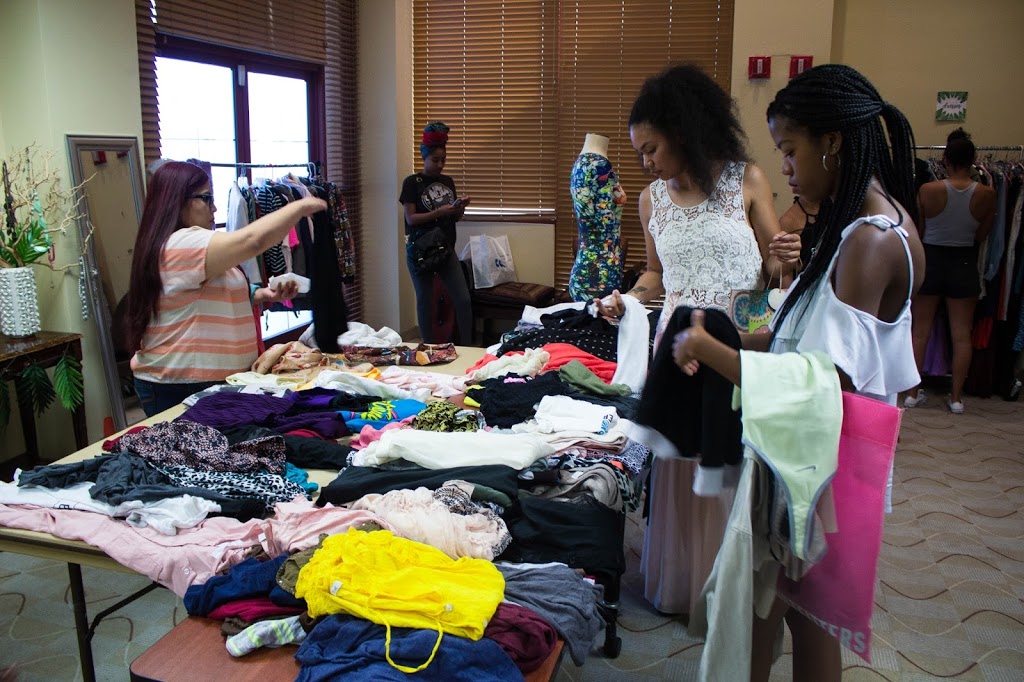 ---
4. Add small touches to make it feel like a boutique
My favorite swaps are always set up like clothing boutiques. Borrow or purchase clothing racks to display the clothes people bring. To take the swap to the next level, consider creating a "checkout" area, where people can get their clothes bagged up to go.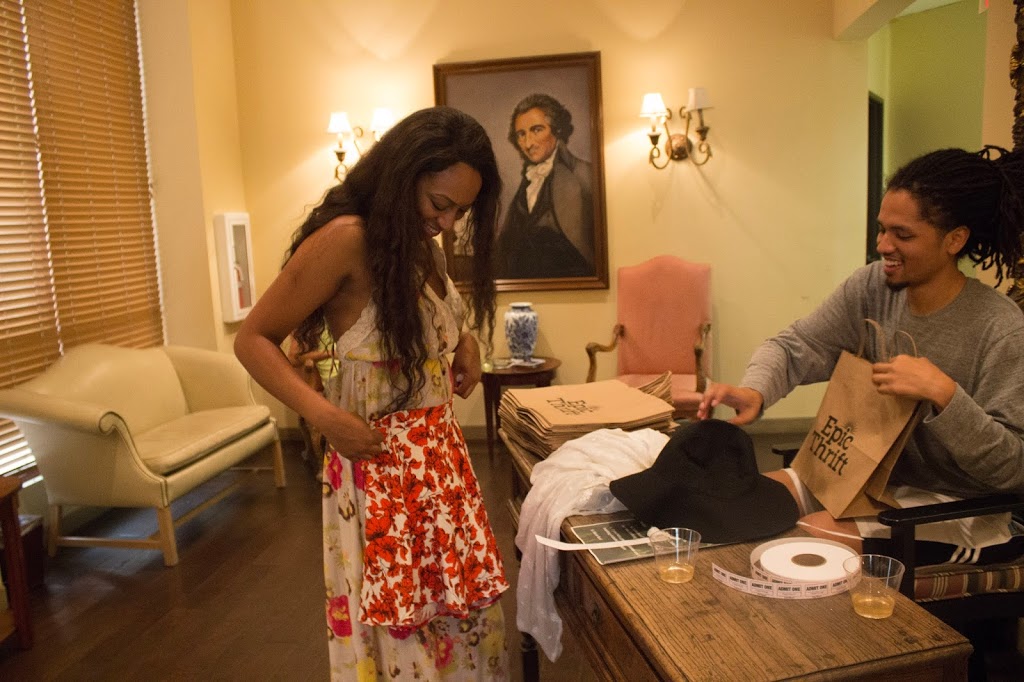 ---
4. Set up rules
Establish rules for your swap to ensure that everything runs smoothly. Set up an exchange system (with tickets or clothes pin), to keep track of how many items guests are allowed to swap for.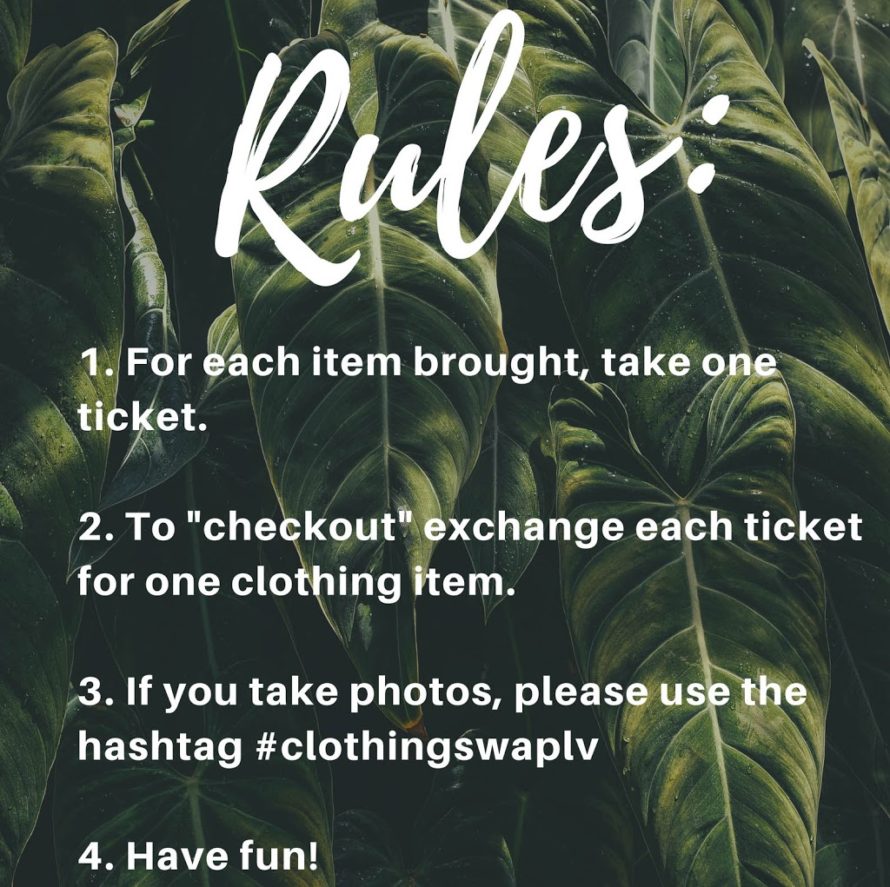 ---
5. Provide food
What is a party without food? Be sure to feed your guests to avoid hangry shoppers. You can provide the food for your guests, or have a potluck, where everyone brings their own dish. Try to bring foods that aren't super messy, to avoid getting the clothes dirty. Also, if your guests are 21+, consider providing alcoholic beverages.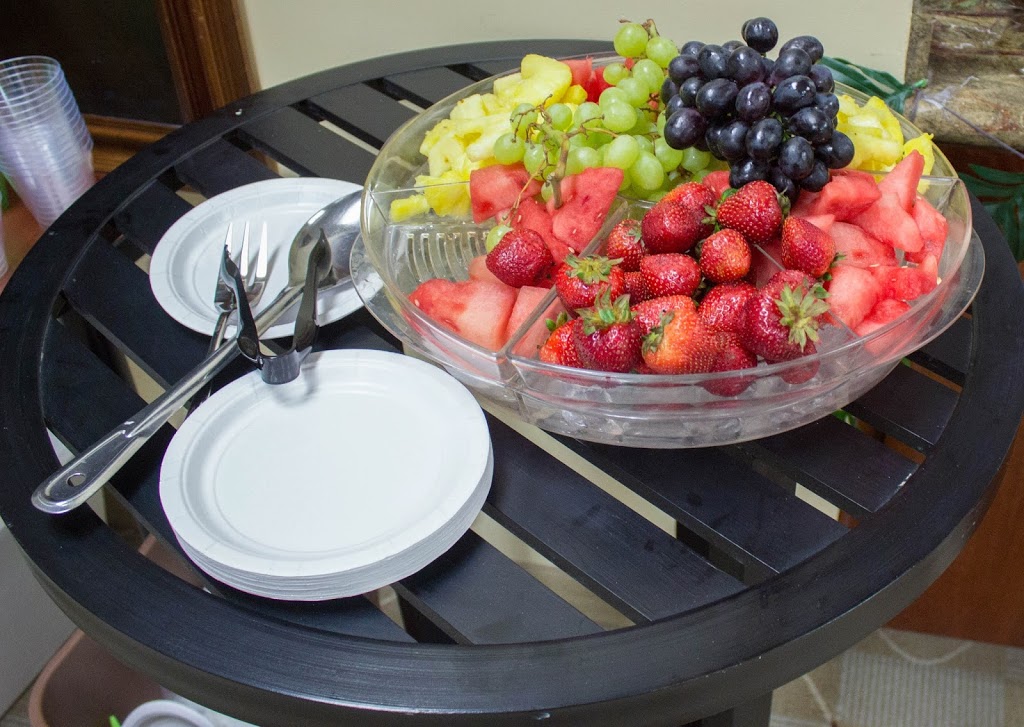 ---
6. Donate to charity
Once your swap is over, bag up any leftover items and donate them to a local charity.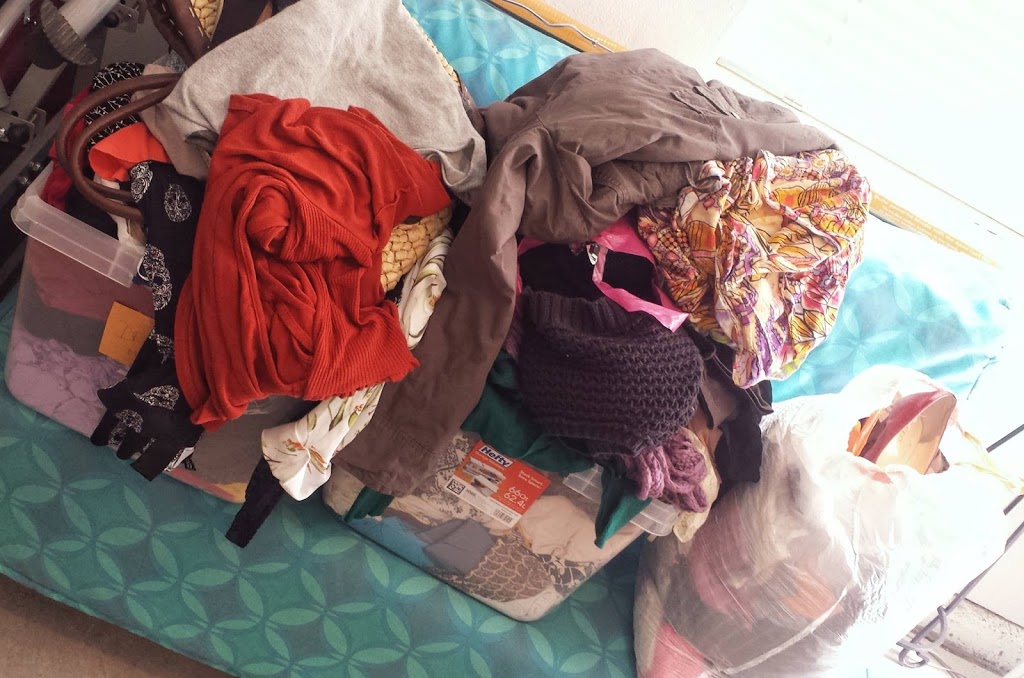 ---
Do you have any tips for hosting a clothing swap party?
---
clothing swap
eco-friendly